[column size="1-3″]

[/column]
[column size="2-3″ last="1″]
It's been a while since I post beginner tips on the site. I have three knitting projects ongoing that I really want to share next, but they are not finished yet.
Well, actually two are finished but I still haven't got a chance to organise the information together! One is going to be a really massive post (heck, it's the biggest post I've ever done so I really need to buy some time). How I wish I can stop time…
Well, since I can't, I thought posting these videos might be useful for anyone who wish to learn how to knit 🙂 (and hopefully.. just hopefully it can keep you all entertained while I am finishing up my next knitting patterns post).
Well if that's not working, I just hope reading this post will at least put a smile on your face.
[/column]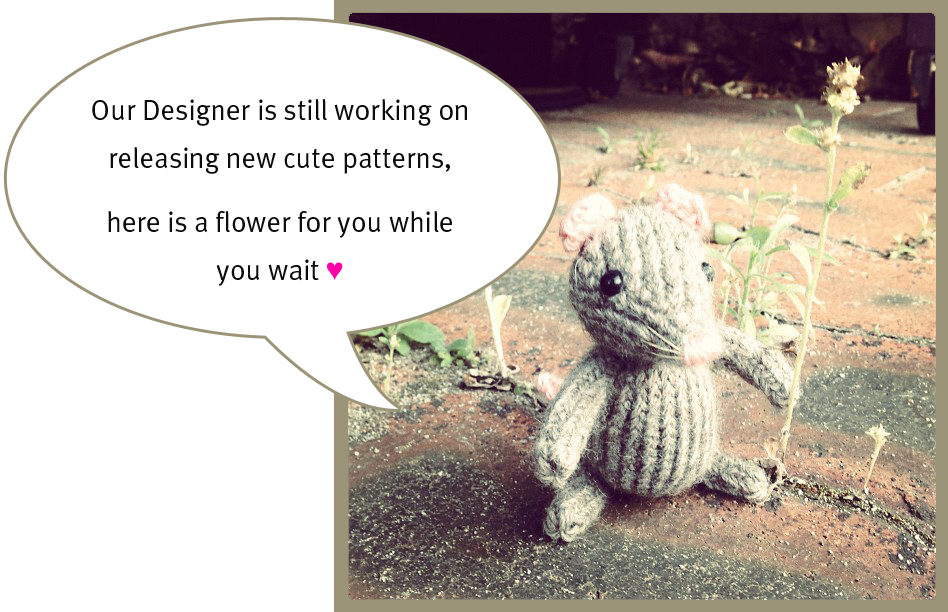 So for now, I am going to attach two basic beginner tutorial videos, which happens to be the most fundamental skills in knitting. I posted a how to tie a slip knot tutorials a while back and with all these three knowledge, you pretty much ready to start your first knitting project. All you need is a ball of yarn and a pair of straight knitting needles (use large straight needles for a starter as it will be easier to see what you are doing), so what are you waiting for? Let's get started! 😉
Tutorials: How to Backwards Loop Cast on in Knitting (Single Cast On)
Now, there are a lot of different ways you can cast on, but this is the easiest and fastest way ever. You will be using one needle and one hand to do the casting (instead of two needles), so it's perfect for beginners. They say pictures speak a thousand words so let me just show you the video:
[media url="https://www.youtube.com/watch?v=ezeBdyLGZ1o" width="600″ height="400″]
Tutorials: How to Knit
[media url="https://www.youtube.com/watch?v=-HF75gbfYRU" width="600″ height="400″]
[column size="1-3″]
[wp_ad_camp_1]
[/column]
[column size="2-3″ last="1″]
After you successfully tie a slip knot and cast on, it's time to begin knitting (wohoo here comes the fun part)! So what do you do from here?
How to Knit a Basic Beginner Scarf:
To knit a basic beginner scarf, first you cast on as many stitches you want. This will be the width of your scarf. Then, all you have to do is knit until the end of the row.
Well how do you when you have reach the end? Easy, it's when all your stitches have been transferred from your left needles to the right needles.
[/column]
So when there is no more stitch remaining on your left needle, simply hold your right needles (the one with all the stitches) on your left hand, grab your other needle and begin knitting again!
How easy was that?
I hope this tutorials help you a little bit more. Welcome to knitting!
[column size="1-3″]
To get you started, I have put together knitting needles and yarns that you may like to help you for your first project (choose size 9-11 needles for the bulky yarn):
[/column]
[column size="1-3″]

[/column]
[column size="1-3″ last="1″]

[/column]
Do you like Free Cute Knit? You can now show your support ♥: